About Venture+ Forum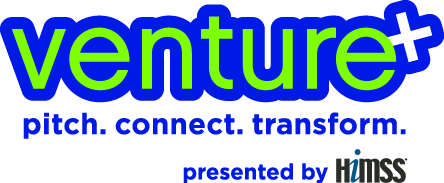 Venture + Forum
Semi-Final Pitch Competition and Program
Monday, February 29, 2016
9:00 a.m. – 3:30 p.m.
Room: Lido 3001 
Networking Reception to Follow
Fee: $295 ($345 onsite)
Entrepreneurs face off in competition. Meet innovative health tech companies. Gather with deal makers and key industry partners. Learn about the latest health tech investment trends and priorities.
Presented by HIMSS, the Venture+ Forum features high-energy, 3-minute pitch presentations from early- and growth-stage health tech companies, plus investor panels and a networking reception. 
Don't miss this dynamic event as entrepreneurs compete for the chance to advance to the Venture+ Forum Final Pitch Competition at HIMSS16 on Wednesday, March 2nd!
Venture+ Forum
Final Pitch Competition
Wednesday, March 2, 2016
2:00 p.m. – 4:00 p.m.
Room: Lido 3104
Networking Reception to Follow
Fee: Included with Venture+ Forum registration
Top entrepreneurs advance to final competition.  Hear innovative health tech companies pitch their solutions live.  Selected from a field of qualified early- and growth-stage companies, Venture+ Forum finalists will go head-to-head before a panel of health system executives, industry leaders and venture capital investors.
Venture+ Forum Agenda - Monday, February 29
9:00 am - 9:10 am

Welcome Remarks

Howard Burde, Principal - Howard Burde Health Law LLC

9:10 am - 9:15 am

Special Announcement

Douglas Roth, Director of Investments, Connecticut Innovations

9:15 am - 9:45 am

StartUp Health Insights - 2016 Investment Report

StartUp Health presents its annual look back at health tech investment, record deals and offers a sneak peek at early activity in Q1 2016.

Polina Hanin, Academy Director - StartUp Health

9:45 am - 10:30 am

Who is Selling/Buying What?

Listen in as purchasers, investors and market experts discuss which health tech products are in favor, where to look for opportunities and their investment priorities for the near- and mid-term.

Andrew Colbert, Managing Director - Ziegler

Ricky Bloomfield, MD, Director, Mobile Tech Strategy - Duke University

Claire Celeste Carnes, Partner - Providence Ventures

Vineet Gulati, CEO and Founder - HealthExpense

Todd Johnson, CEO - HealthLoop

10:30 am - 10:40pm
 Break
10:40 am - 12:00 pm 

Judging Panel Introductions and Company Presentations I

Moderator: Howard Burde, Principal, Howard Burde Health Law, LLC

Judges:

Gaye Bok, Venture Partner - Excel Venture Management

Enmi Kendall, Co-Founder and General Partner - Healthy Ventures

Eric Toone, PhD, Vice Provost and Director - Duke Innovation and Entrepreneurship Initiative

12:00 pm - 1:00 pm 

Networking Luncheon

1:00 pm - 2:30 pm 

Company Presentations II

2:30 pm - 2:40 pm
Break
2:45 pm - 3:30 pm 

Where are We Going? Investment and Entrepreneurship in 2016

Entrepreneurial activity and investment in health technology is at an all-time high. Leading investors will review the current investment landscape, discuss strategies for overcoming hurdles in health tech innovation and adoption, and debate what's on the horizon for 2016 and beyond.

Casper de Clercq, General Partner - Norwest Venture Partners

Lucian Iancovici, MD, Senior Investment Manager - Qualcomm Ventures

Lynne Chou O'Keefe, Partner - Kleiner Perkins Caufield and Byers

Dave Schulte, Managing Director - McKesson Ventures

3:30 pm - 4:30 pm 

Networking Reception and Venture+ Forum Finalists Announced