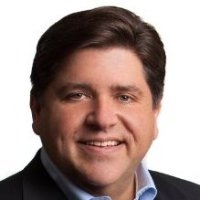 J.B. Pritzker
Managing Partner
J.B. Pritzker
J.B. Pritzker is an entrepreneur, investor and philanthropist. He is Co-Founder and Managing Partner of Pritzker Group, a private investment firm with offices in Chicago and Los Angeles. Pritzker Group comprises three professional investment teams: middle-market acquisitions, technology venture capital, and asset management.
Pritzker Group Private Capital acquires middle-market manufactured products, services and health care companies. Pritzker Group Venture Capital, founded in 1996 as New World Ventures, is the largest technology venture investor based in the Midwest. Pritzker Group Asset Management partners with leading investment managers across the global public markets.
Mr. Pritzker is a leading proponent of entrepreneurship and a stronger technology sector focus in the Midwest. He chairs ChicagoNEXT, the mayor's council on innovation and technology, and founded 1871, Chicago's digital startup center. He played an important role in the creation of the Illinois Venture Capital Association, the nation's top regional private equity association, and the Chicagoland Entrepreneurial Center, the leading regional advocate for entrepreneur.
Mr. Pritzker earned an A.B. in political science from Duke University and a J.D. from the Northwestern University School of Law. He lives in Chicago with his wife, M.K., and their two children.
Session:
Keynote: Steven Collens, MATTER & J.B. Pritzker, Pritzker Group